The fourth revolution completely changes technology, but enterprises are not keeping pace with the required technological changes. This is a missed opportunity. Three main causes lead to 80% of large losses in the process industry. The root cause is usually found in ageing critical assets and their management. Fighting complacency and improving the decision making process offers long term solutions to these problems.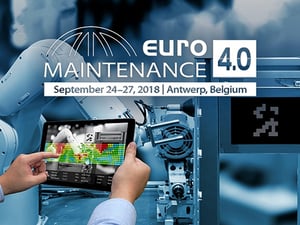 The latest generation ERP software helps manage ageing assets in smarter and more efficient ways. It moves enterprises from the modern era to a completely digital era by transforming data collection, processing and utilization. Multiple data sources can be c
Unfortunately, enterprises are not keeping pace with technological change. A lack of flexibility hinders adoption, transformation, implementation and the embrace of innovation. Before the virtuous cycle of the fourth revolution (and the knowledge market) can be utilized, complacency has to be dealt with and new data analytics must be embraced.ombined, processed by smart algorithms and translated into comprehensive and substantiated action.
Complacency - a failure to embrace change and make choices - will dull a company's competitive edge. Using ERP for smart decision making regarding ageing critical assets offers a vision that helps fight complacency and hones the competitive edge.


Dirk-Jan Schuld, Operations Director Consulting at Lloyd's Register and Paul Haagmans, Principal Consultant Asset Management at Dimensys, share their vision on this subject at Euromaintenance 4.0 on the 26th of September.
Euromaintenance 4.0, this year organized by EFNMS, BEMAS and Reliabiltyweb.com, is Europe's biggest conference on maintenance and asset management. The conference will take place in Antwerp, Belgium from September 24th - 27th 2018.
Do you want to know more about SAP's next gen solutuions for Asset Management? Download the whitepaper: