With S/4HANA and Fiori, SAP's transition to the cloud is well underway. But what will that entail for organizations that use SAP ETM to support their rental processes? In short: a move to SAP ETM.next. This new iteration of the trusted solution offers several advantages in addition to native cloud support.

The familiar SAP ETM solution remains available for use in SAP for now. But with the transition to S/4HANA and Fiori, this solution will be phased out. Reason for this decision is S/4HANA's 'keep the core clean' principle which only supports processes that every organization needs. All other options are kept outside the core and run as add-ons. This set-up makes it easier to activate new applications in SAP without compromising the stability of the core processes.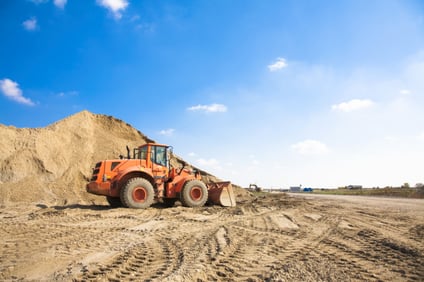 The cloud solution SAP ETM.next:
eases the transition to S/4HANA;
has a user-friendly interface;
provides an (internal) web shop for rentals;
works for both time and performance based rentals;
is easy to integrate with IoT.
An easy transition to S/4HANA
SAP ETM.next is a SAP Industry Cloud Solution that also functions completely standalone. This means that this BearingPoint product integrates seamlessly with SAP and avoids integration problems. This is an important advantage for SAP users over other best-of-breed rental solutions. Relevant data processed by ETM.next is available within both the core of SAP and in other add-ons. Even companies that want to stick with ECC for now can benefit from ETM.next. By implementing this module standalone you take some customizations out of your system. It will also alleviate the core and makes a future transition to S/4HANA easier.
User-friendly interface simplifies work
SAP ETM.next has a completely updated interface. This is in line with the Fiori tile concept. Both new and existing users now have an easier time finding their way around the application. They no longer have to draw up a requirement report line by line (adding date and quantity per line). Within ETM.next they use a web shop to make their selection. The accompanying ease of use simplifies daily tasks and reduces training time for new employees.
Webshop integrates rental with project management
The new web shop allows users to select equipment, tools and consumables for the project. There are even possibilities to add (specialized) workers here. The selection in the web shop is directly linked to the project. This forms the basis for further planning. Monitoring tools like a digital planning board and a budget module can then be set up using data generated by SAP ETM.next.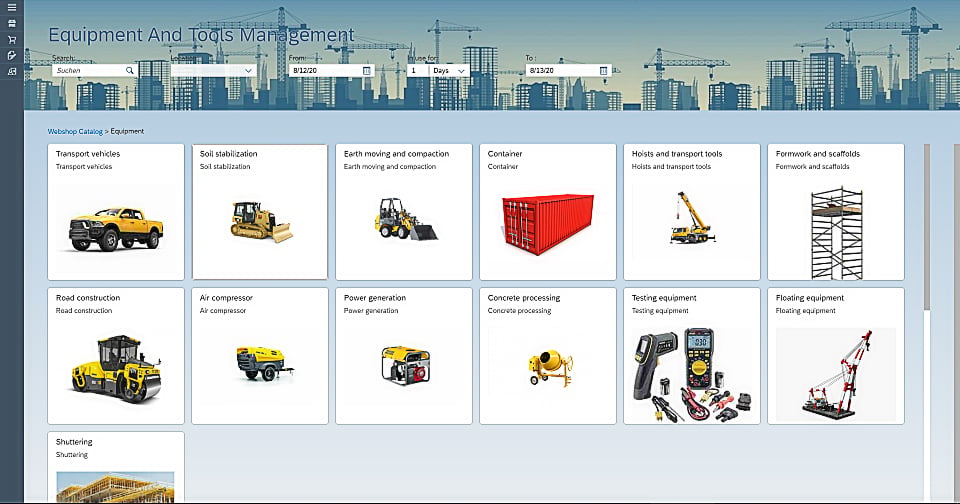 Select resources and workers in the SAP ETM.next webshop
For both time and performance based rentals
SAP ETM.next supports both time and performance based rentals. With time based rentals, rental costs are automatically booked to the project when the goods are delivered and depreciation goes directly to the operations. For performance based rentals, costs are booked on the project as they are incurred and revenues go to the exploitation. At the desired frequency, invoices are automatically created and forwarded to the bookkeeper. This integration allows the project manager to keep a much closer eye on developing costs.
SAP ETM.next supports the rental of consumables, tools and equipment
SAP's transition to the cloud comes with many innovations, but also with a move from SAP ETM to SAP ETM.next. ETM.next offers more ease of use and better integration within the organization. Does your organization offer rentals of consumables, tools or equipment? Are you curious what this transition can mean for you? In short: would you like to know more about the best possible support for these processes? Contact us and we'll share our thoughts.
More information
Would you like to know more about SAP ETM.next? Read the blog What is ETM.next? And how does it work? or download the solution guide:
This blog is created in collaboration with

by

.
Read more about optimizing the rental of your organization: