What do the High Tech Campus in Eindhoven, the Bronovo Hospital in The Hague and Schiphol Airport have in common? Each of these locations must be accessible and available for entrepreneurs, patients, travelers and customers. This means that maintenance work, planned activities and reactive work (emergency repairs) must occur quickly.
"As a service provider for the maintenance and management of buildings, we believe in an approach that involves collaboration, renewal and improvement. To realize this approach, Heijmans and Dimensys have implemented SAP. This has allowed us to standardize and digitize the service process," says Arjan Hengeveld, Director of Heijmans Utility.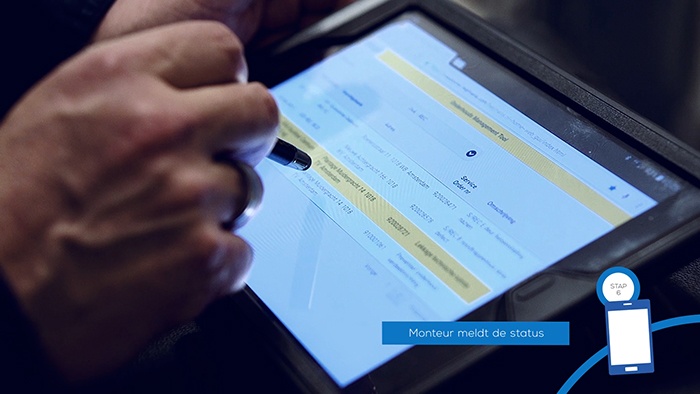 The SAP Service Technician App is part of the digital service process at Heijmans.


Increased control and efficiency for Heijmans
Heijmans implemented SAP as a company-wide ERP system in 2015. This resulted in one standard way of working, which gave Heijmans better insight into the management of the company. The SAP implementation fits with Heijmans' strategy to standardize and improve internal processes, with the goal of achieving more control and efficiency. In addition to the technical implementation based on best practices, change management has also played an important role in the transformation of the processes and organization.
Heijmans even received the Golden SAP Quality Award for this excellent SAP implementation including Prefab-SAP.


Increased transparency through digitization of the service process
Next, the Heijmans Utility service process was digitized. This makes it easier to exchange information and offer transparency to customers. Because of a more accurate data management of the objects, Heijmans is able to operate smarter and carry out the service process more efficiently.
Results of Heijmans' digital service process:
Data entry from the source avoids double entry and errors;
Optimization of the service process by making use of best practices and mobile applications;
Availability of a customer portal for the digital exchange of report data and follow-up;
Increased control over company operations through real-time insight into the costs and revenues ('First Time Right');
Better disruption analyses enable maintenance that is more focused, which allows Heijmans to offer customers more value.