February 3, 2022 – Dimensys, Magnus Digital, cards PLM Solutions and Appronto join forces around digital transformation.
Dimensys, Magnus Digital, cards PLM Solutions and Appronto are joining forces to create a product and service offering that can fully serve customers with issues related to digital transformation. This includes advice, process optimization, project and change management, data analytics, product lifecycle and asset management, IT architecture, system integration, low-code applications, implementation and management of leading software solutions such as SAP, Mendix, Siemens and Boomi.
THE leading partner in digital transformation
The four companies will remain active in the market under their own name and, together with Holland Capital, want to grow the services around digital transformation within the technologies SAP, Siemens, Mendix and Boomi with the aim of becoming the leading party in the Benelux and the top 5 player in Europe. The collaboration offers employees the opportunity to develop within the various services and technologies. This also results into an even better service for customers.
Together, the companies employ more than 320 people and make a major contribution to organizations in various sectors, such as the manufacturing industry, (online) retail, logistics, construction, infrastructure, financial services and education.
As part of the collaboration, Peter-Jan Simons (Managing Director Magnus) will take over the ultimate responsibility for Dimensys from Alexander Haas, and Erik Burghoorn (CEO cards PLM Solutions) will become commercially responsible for Dimensys. Alexander Haas will focus on the cooperation's foreign activities.
Peter-Jan Simons, Managing Director Magnus and Dimensys:

"The markets and services of this new combination are extremely complementary with a lot of overlap to speak each other's language. We immediately noticed this in a number of joint digital transformation projects in which we combined sector expertise and services from the different companies."
Erik Burghoorn, CEO cards PLM Solutions:

"Digital transformation is a very topical and rapidly growing theme for our customers. It has even been boosted by the COVID pandemic. The combination of knowledge and experience within SAP, Mendix and Siemens makes us a very strong partner for customers; both locally and internationally."
Bas van der Horst, Managing Director Appronto:

"The world is changing at a rapid pace and in order not to get left behind, it is important that organizations choose a business model and IT architecture in which they are able to move along and lead the way. Due to the powerful combination of knowledge and expertise in the field from ERP, low-code applications, integrations and manufacturing solutions, we are able to help our customers win in the era of digitization."

Ewout Prins, Managing Partner Holland Capital:

"Digital transformation in the manufacturing industry (Industry 4.0) is experiencing enormous growth. With this joining of forces of complementary technologies, we are perfectly positioned to meet market demand. We are proud to facilitate this collaboration and being of added value to future growth."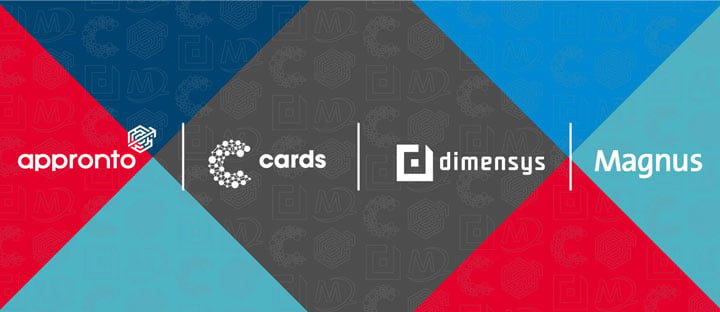 About Dimensys

Dimensys was founded in 2000 and helps companies to achieve operational excellence of their business processes. They do this for companies that are active in the construction industry, infrastructure and the manufacturing industry. Dimensys makes the life cycle of assets and products transparent, predictable and repeatable. This allows organizations to use them better, more accurately and more effectively. The organization uses many years of experience in the knowledge domains Asset and Product Lifecycle Management, Project & Portfolio Management and Supply Chain Management. Dimensys is certified as SAP Gold Partner, SAP Partner Center of Expertise and SAP Recognized Expertise Partner.
About Appronto

Appronto was founded in 2013 and focuses on the development of digital solutions for complex issues. Appronto is a specialist in the development of low-code solutions on the Mendix platform and in the realization of system integrations via Boomi's cloud integration platform. In the past year, Appronto not only became the first European Siemens Smart Expert Partner, but also received the Boomi Partner Spotlight Award and was chosen as the Top Cloud Partner Benelux of Siemens.
About cards PLM Solutions

cards was founded in 1999 and is located in Best (NL) and Genk (B). With a team of 56 professionals, the organization specializes in the digitization of business processes and information flows within the manufacturing industry. It mainly does this for companies in the automotive, aerospace, high-tech mechanical engineering, medical devices and consumer goods sectors. Over the years, the company has developed into a specialized Product Lifecycle Management (PLM) solutions provider. cards is a Platinum Smart Expert partner of Siemens Digital Industries Software.
About Magnus Digital

Magnus, founded in 1990, was the first SAP partner and one of the first Mendix partners in the Netherlands. Magnus Digital is an innovative partner for IT and organizational consultancy that works for leading clients; from advice to implementation. With approximately 100 consultants, it provides services related to digital transformation, data analytics, ERP implementations and the development of low-code solutions. They also unburdens customers with the management of these solutions. Magnus Digital is active in retail, FMCG, wholesale, manufacturing, education, transport and construction.
About Holland Capital

Holland Capital has invested responsibly and successfully in more than 150 Dutch SMEs over the past 40 years. With a clear investment strategy, it is active in the attractive growth markets of Healthcare and Technology. The experienced and committed investment team knows what entrepreneurship is all about. It strives for an open, sustainable and professional relationship with management teams of the companies in which she invests. This with the common goal of realizing growth. Holland Capital is supported by a broad network of successful entrepreneurs in Healthcare and Technology.