Construction companies, maintenance services and other industrial organizations deal with enormous amounts of equipments, tools and consumables. Mapping all end-to-end processes and data flows can become quite confusing, time-consuming and costly. Moreover, it compromises proper planning, billing and decision-making.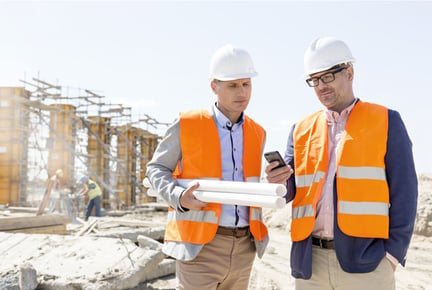 There is a better way to manage your equipment and tools. ETM.next is a standalone solution that, as a SAP Industry Cloud Solution, seamlessly integrates with SAP. Software supplier BearingPoint has developed ETM.next to bring equipments, contracts, resources and equivalent data together. This gives companies more control over their projects and assets.
User-friendly
ETM.next has been developed for ease of use. By using this solution you:
reduce the workload;
increase productivity;
facilitate joint ventures;
improve collaboration within the company and through the supply chain.
Stay in control, wherever you are
ETM.next replaces time-consuming administrative tasks with optimised workflows to handle incoming, outgoing and internal data. It offers easy access to relevant facts. The webshop enables easy and picture-guided reservation of equipment. Because it's a fully cloud-managed solution, data is always available, wherever you are. A mobile app facilitates field-access and a scan function allows easy data entry. Synchronisation makes the app available both in online and offline settings.
Safety first
Switching to ETM.next ensures that all requirements with standards and regulations for compliance within the sector are met. Material parts and protocol safety can be checked for each project at any given moment. ETM.next provides a Safety & Compliance Add-on that can be tailored to the organization.
Clear and comprehensive material management at all times
Detailed track-and-trace data provides an overview of materials and allows associated data to be retrieved quickly. Equipment can be managed using insights into maintenance, use of consumables, service life and costs. This is enhanced with information about current stock, documentation, certification and control options per item, site or business partner. Organizations are prepared, even for unexpected situations like audits.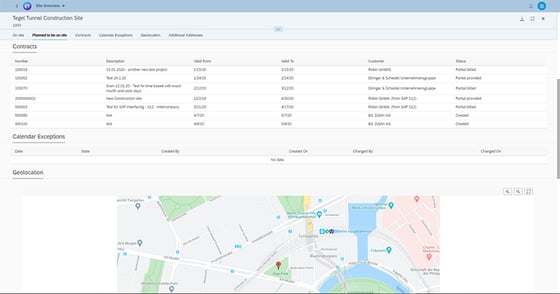 Track & trace your valuable assets by geolocation.
Support for planning and decisions
Using ETM.next simplifies resource planning. It provides overviews of consumables used, expenditures per post and compliances that are met. This helps to substantiate decisions. Making data accessible through ETM.next speeds up the decision-making process.
Take equipment and tool management to the next level
ETM.next offers adaptive integration with SAP. In just a few steps, rich data can be added to specific processes. It offers more than just management of equipment and tools. The solution has built-in functions for individual billing and pricing. It also provides access to the latest IoT technology and integration with other commonly used software. Support for SAP Leonardo ensures that an organization is ready for the future.

Want to know more?
Curious what ETM.next can do for your organization? Please contact us and we will advise you on the possibilities. You could also download the solution guide and read a complete overview about ETM.next:
This blog is created in collaboration with

by

.