Move maintenance processes from 'as scheduled' to 'as needed'. Then maintenance no longer takes place because the schedule dictates it but because the component indicates it. Davide Maas explains how smart technology from SAP gives a boost to this maintenance revolution and how companies can take their own first step here.
Maintenance is changing. Influenced by technological developments, the processes involved with maintenance are becoming increasingly more intelligent. Traditionally, the maintenance of assets takes place at certain intervals. On the one hand, this approach ensures that the maintenance can be scheduled. But on the other hand, perhaps components are being replaced even though they are, strictly speaking, not yet at the end of their lifespan.
However, it is becoming increasingly easier to constantly monitor the state of machinery or separate components. The analysis of all these data makes it possible to take action when a component starts to exhibit deviating behavior. We are moving from Maintenance as Planned to Maintenance as Needed.
Is this a new development? No, not at all. Already in the previous century, in the 1940s, the Rio Grande Railway Company checked the oil from diesel motors for traces of fuel or coolant to see whether maintenance was necessary. What has changed is the speed and the ease with which this occurs. Now that sensors have become relatively inexpensive and computing power and data storage are abundantly available, Maintenance as Needed (also called Condition-Based Maintenance, Predictive Maintenance or On-Condition Maintenance) is within the reach of more and more companies.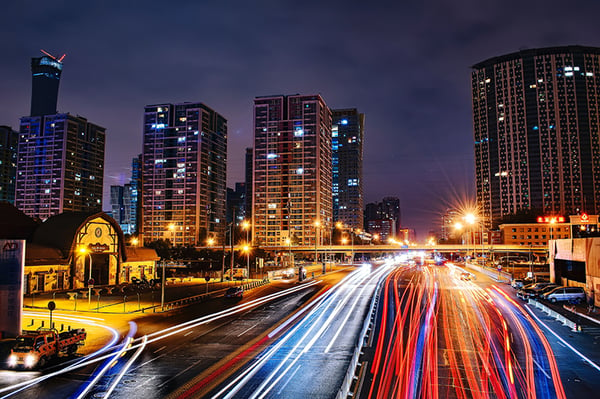 SAP, too, has embraced Maintenance as Needed and offers several nice options in this area. These are innovations that organizations can use to take their maintenance strategy to a new level in a smart manner. A small list follows.
Maintenance in the cloud
SAP's range of solutions is gradually shifting toward the cloud. Even in the area of maintenance solutions, SAP explicitly opts for cloud models. The cloud offers all sorts of advantages. It is no longer necessary to make large investments at the start; instead, you pay monthly or annually. Moreover, the software is kept continuously up to date, so new innovations are immediately available.
The central hub of SAP's cloud strategy is the SAP Cloud Platform (SCP), where all data come together. All kinds of extensions are possible on the SCP. This way, SAP keeps the core clean and simultaneously it is very easy to connect all kinds of innovative systems with the core.
A collaborative asset portal (Asset Intelligence Network)
In my opinion, SAP Asset Intelligence Network (AIN) is the foundation for an intelligent maintenance strategy. With AIN, SAP offers a cloud-based Collaborative Asset Portal. Via this portal a company can share all sorts of relevant asset data with all its stakeholders. As a result, all parties involved in the maintenance of assets will have access to a common Digital Twin. Via this portal, they share information with each other to improve the performance of assets and to enable new business models.
Measure performances and take action (Predictive Maintenance & Service)
Maintenance becomes more intelligent by making use of SAP's Intelligent Suite, which includes SAP Predictive Maintenance and Service (PdMS). With the assistance of PdMS, companies can measure their maintenance and asset performance and take action in a timely manner. The failure algorithms for PdMS are made available via the AIN in the form of libraries by niche companies, or at least that is the aim.
Synchronize your data smartly (Asset Central)
An important part of the connection between the Intelligent Suite and the (on-premise) Digital Core is Asset Central (AC). AC makes sure that the integration between both continues to be synchronized. This is a bi-directional flow and concerns equipment, job positions, documents, notifications and work orders.
Have access to the right information, even in the field (SAP Asset Manager)
SAP is working in the right direction, including on mobile devices, with its introduction of the mobile SAP Asset Manager. The SAP Asset Manager provides technicians in the field with all imaginable information. The information is available, even if the technician does not have access to WiFi or a mobile network.
SAP Asset Manager replaces the existing Work Manager, whose development will be gradually reduced; developments for the Asset Manager will be increased significantly. Asset Manager is a native iOS app that is fully cloud-based, and an Android version is also under development. Thanks to all sorts of integration components that are standardly included, the SAP Asset Manager solution is easily integrated with the back end and with IoT, PdMS and the SAP Geographical Enablement Framework (GEF). The application can be viewed as a template. More than 80% of the functionalities needed by a company are included in the system as standard. The other 20% can be quickly designed according to your requirements.
Want to innovate with maintenance? Start small!
Does the maintenance of your assets take place at regular intervals? Then it is worth investigating whether a more intelligent manner of maintenance is also worth your effort. I would not advise you to change your entire maintenance strategy all at once. Start small. Conduct manageable pilots and delve into the possibilities and the added value of the Intelligent Suite. Once that foundation has been laid, you can gradually expand further to make maximum use of all the innovations available to you.
Would you like to start as well with a more intelligent manner of maintenance? Feel free to contact us to discuss the possibilities.
Are you curious about how SAP can provide you an environment in which you can manage assets-related information and processes throughout the complete asset lifecycle? Download the whitepaper "SAP Intelligent Asset Management".