---
In order to meet safety standards, car manufacturers have stringent demands for the availability of data. This data need to be kept by their suppliers, such as AMTB, for a term of at least 15 to 30 years. Yet this is not the main reason for AMTB to keep on investing in data collection ever since their founding.
---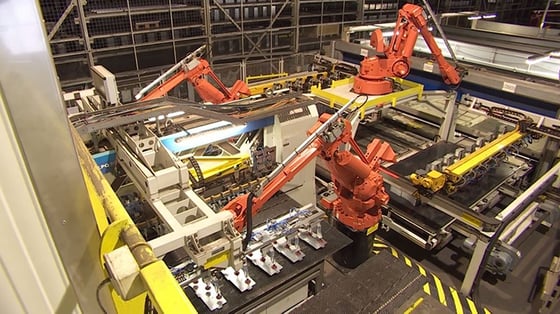 The importance of data
ArcelorMittal Tailored Blanks (AMTB) is an international producer of laser-welded blanks for cars. The diversity in blanks that ArcelorMittal supplies enables car producers to build safer and lighter cars.
''To warrant the safety of the products, suppliers demand a variety of qualitative data. The sole item that is of more importance to AMTB, is machine data.'' says Maarten Depamelaere, CIO at ArcelorMittal Tailored Blanks.
''The sole item that is of more importance to AMTB, is machine data.''
''This data is essential to continuously improve the production process. Especially optimizing the machines' availability and limiting low production quality is of importance.'', he continues.
Would you like to know which production data is stored? Or what the future for Machine Learning holds? Then watch the video:
Real-time controlling with processed data
ArcelorMittal collects process data from machines as well as product or qualitative data from inspection systems.
Depamelaere explains: ''Process data from machines become available real-time for both the operators and the management. This enables operators to intervene immediately if abnormalities in the process are detected. Production and maintenance departments use process data for root-cause analysis.'' continues Depamelaere.
''This allows us to optimize the stability and efficiency of the production process.''
Next to process data, qualitative data needs to be kept accurately as well. This is to validate that the products are within the quality limits on the one hand and to achieve the traceability of the product on the other. Depamelaere concludes: ''This enables AMTB to ascertain from which source materials a blank was produced and to determine the process parameters during the production process.''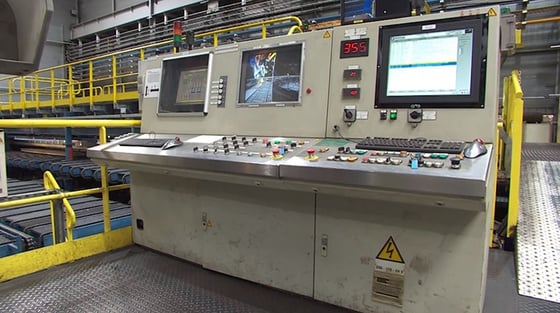 Tip! Read also these articles:
Would you like to know more? Download the story of Brüggen about their experiences with integrated production control/MES.