Dimensys enables service companies to unlock the value of big data with process mining


---
's-Hertogenbosch, May 17th 2017 – Dimensys, leading SAP service provider for construction, production, maintenance and service companies, makes process mining technology accessible for service & maintenance companies. Celonis' Process Mining technology uncovers hidden inefficiencies and bottlenecks in their service processes and provides full process transparency. Dimensys' service offering "Insight for Service" builds up on these findings and enables organizations to perform data-driven, and thus targeted and powerful process optimizations.
---
Increase cashflow with process mining
Dimensys regularly advises maintenance and service companies that don't have a clear picture of their maintenance and service activities and the corresponding financial insights. Companies are faced with the challenge to increase cash flow and to reduce the administrative burden to improve the quality of services to the customer. Often the solution is to optimize the service process, but where do you start? To help companies address this question Dimensys combines their experience with service process optimization and Celonis Process Mining in the Dimensys service offering " Insight for Service".
"We are enthusiastic to announce that Dimensys & Celonis partner to enable organizations to use their full potential for process improvement. Our software, Celonis Process Mining, combined with the extensive expertise of Dimensys as a specialist in financial & service processes will pave the way for smooth implementations and valuable courses of action for our common customers'', says Sebastian Walter, Vice President Partnermanagement at Celonis.
Digital footprint of service processes
By using Celonis, companies gain insight in how their service processes are actually executed. The digital footprint that is left behind by users when executing and administrating their activities in IT systems, is visualized with an overview of all existing process variants and can easily be analyzed within the software. Thanks to their many years of experience in optimizing financial and service processes, Dimensys' consultants are able to contrast process flows with industry best practices. With the Dimensys service offering "Insight for Service" companies are thereby provided with the best opportunities for the improvement of their service process. ''In all my years as consultant, I have never seen such a strong solution providing direct process optimization opportunities as Celonis.'', explains Jan de Kievit, co-owner and COO of Dimensys.
Intelligent application of big data
Celonis Process Mining is an intelligent big data technology, fueled by artificial intelligence (AI) and machine learning, that analyzes and visualizes every process in your company. It reveals weaknesses and makes processes more transparent, and provides prescriptive recommendations on how to make them faster and more cost-effective.
With the advent of SAP Process Mining by Celonis, the process mining solution can be easily integrated within any SAP software landscape. ''The power of the SAP HANA in-memory platform enables SAP customers to analyze big data in real-time. Analysis deliver insights that can immediately be turned into action.'', explains Twan van den Broek, Enterprise Architect at SAP.
Currently Dimensys is developing more service solutions for other end-to-end business processes. For more information, please contact us.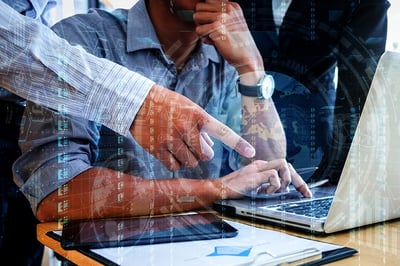 About Celonis
Celonis is the world´s leading process mining company. The innovative big data technology applies machine learning across all company data to provide full, unbiased visibility into all business processes, uncover bottlenecks, and provide prescriptive recommendations on how to eliminate them effectively. Enterprises in over 25 countries trust Celonis to visualize, analyze and maximize the efficiency of their operations. Celonis is based in Munich with offices in the U.S. and the Netherlands. For more information, please visit www.celonis.com/en.
About Dimensys
Dimensys helps customers achieve operational excellence in their business. To reach this goal we use our in depth knowledge of Project & Portfolio Management, Manufacturing Operations Management (MES) and Asset Management. Our approach is to analyze processes to determine how to optimize them using our best practice IT-solutions, based on SAP or GE. With a team of 130 colleagues, we support companies that focus on construction, manufacturing, chemicals, infrastructure & utilities, to achieve their business goals. For more information, please visit www.dimensys.nl/en.